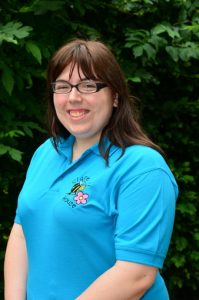 A wide range of care options for children from 0 – 14 years allowing parents the freedom to return to work:
Nursery care
Extended care for 2 – 5 yr olds
School drop off service*
School collection service*
Before and After school care
Holiday Care
Respite care for Social Services Referrals
*Daily from Manor Court, Avishayes, and Redstart from whom we drop off and collect children (we are happy to accept children dropped off from other schools). Our staff, who are fully qualified and first aid trained, walk the children to their destinations along a predetermined route.
Staff work with the children when planning activities, trips etc. and their level of training ensures that these activities meet the needs of children of all ages and abilities. Children aged five and under will be allocated a key person; the key person system is explained under 'The key person approach'.
School age children have their own space and a range of activities to suit their needs:
Comfortable seating area with a TV & DVD player
Techno corner with Computer, Playstation, Wii, etc.
A wide range of board games, books, paper, pens etc.
Craft activities
Cookery
Outdoor play/Sports activities
Themed Holiday activities
Workshops held by other professionals
Trips out
School's Out Trips and Outings
We like to make the holiday's fun and interesting, we provide trips out and about to places such as; Ham Hill, the Donkey Sanctuary, Yeovil Country Park, forest schools, fossil hunting on Lime Regis Beach and many other adventurous places.
We also have visits from local professionals such as sports coaches, circus actors/ actresses, professional craft instructors and many more depending on the children's interests.
A young man who previously attended Clare House has set up his own mobile disco business and we regularly use his services on party days. DJ Dan brings a fun and enthusiastic vibe to schools out as he is at a similar age to the children who attend, he provides quality sound and entertainment at their level. The children can request songs, have a go at karaoke as well as practicing their dance moves. Details on DJ Dan's under 16s disco parties can be obtained from reception at Clare House.
Trips and entertainment are usually free of charge.
Items from Home: Older children are encouraged to be responsible for their own property but please discourage them from bringing toys, games, card collections etc. from home. It is often hard to monitor what belongs to whom in the event of any dispute and no liability can be accepted for items lost.
Non-standard collections: We are not able to pick up or drop off from other Pre-Schools or out of normal school hours due to staff commitments.
In service training days
We will endeavour to accommodate children for your school's In Service Training (INSET) days.