Toddlers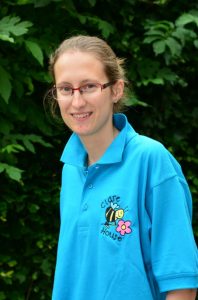 Their room is the 'Bumble Bee's Room'. Our toddlers also experience our 'Sensory Room' and get to play in the 'Outdoor Play Area'. Our toddlers are cared for in their own cosy environment by qualified and caring staff.
We work closely with you to maintain the child's home routine and keep you informed of any significant changes. You will receive a written report at the end of each day so that you are kept informed of sleep, feeding and changing patterns, and developmental progress. The room is well equipped with many resources to both stimulate and soothe the developing child.
Bumble Bee's Room
In Bumble Bee Room we care for up to fifteen children from approximately 26 months to 3 years of age. The children are cared for by highly qualified & very experienced staff. The bumble bee room consists of different sections in line with all the different areas of the E.Y.F.S. We also have a separate snug area for small activities & sensory touch. At key points of the day the children are split off into key age groups for adult led activities with their designated key person.
Activities are planned with the interests of the child at heart; this means that your child will have access to resources and activities that are stimulating and interesting for them. Your child's development will be monitored and recorded throughout their time with us. This information can be viewed by you on request by you as the parent/ carer and you will be offered the opportunity to discuss this with your child's key person at parent's evenings that will take place twice per year. However you are more than welcome to make an appointment to discuss your child with the key person at any time throughout their time at Clare House.
"The youngest children thrive as a result of the individual attention staff provide"
"Babies are secure in their relationships with staff as they make staff aware when they want help"
(Ofsted 2014)
Once your child is walking independently and with confidence their skills will be developed through setting more challenging activities in order to further enhance their abilities.
When you and your child's key person feel the child is ready to move rooms the child and their key person will make frequent visits before joining the new room full time. As part of the partnership between you and the key person the child's progress will be discussed on a regular basis.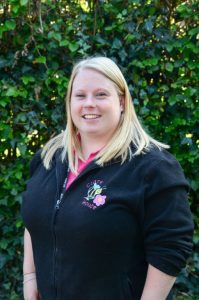 Staffing Levels
We operate a points system to ensure the correct staffing levels for each age group in line with Ofsted requirements.
Due to staff allocation it may not be possible for your child to keep the same key person throughout this room change. If this should be the case then you will know in advance and have the opportunity to meet with your child's new key person. Your child will have the opportunity to build a trusting relationship with the new key person with the support of the original key person before being left with them. However, children do get to know other members of staff as we are a close team so this does enhance the transition to the next room – the Busy Bee's Room.
Dietary Requirements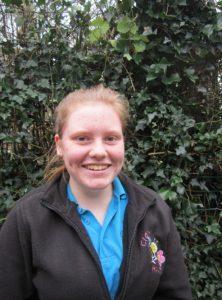 We do not prepare food for the children we prefer them to bring packed lunches/tea so that their diet is consistent with that at home and takes into account any special dietary requirements or moral/cultural observances. We ask you to supply baby's milk, solids and other drinks for your child in labelled containers and bottles. Please check that all packaged foods are in date as we are unable to give them to children once they have passed their "Best Before" date. Please refer to the "Under Thirty months Policy" with regard to storage and heating of food/drink.
In order to promote healthy children we provide a range of healthy snacks and a choice of milk or water mid morning and afternoon. During the winter time we offer warm soup or hot chocolate and during the summer time we may make our own ice lollies for snack time.
Drinks are available for the children to access throughout the day.
When parents and key persons feel they are ready your child will make a gradual move into the pre-school room.
Sensory Room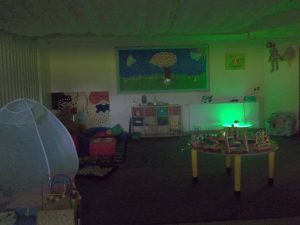 We have a separate black & white sensory room for the children to explore using their senses. Multisensory rooms have been shown to enhance sensory development (hearing, sight, taste, smell and touch), increase hand/eye coordination, promote language development and encourage relaxation. There are flashing lights, soft lights, all sorts of textures, mirrors, wooden heuristic equipment and other items which can be included to meet the individual needs of each child.
Outdoor Play Area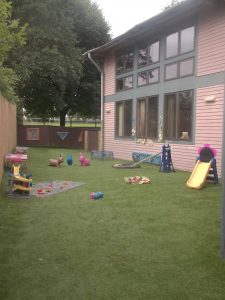 Over the last few years childcare has changed beyond recognition with the introduction of the Early Years Foundation Stage. A fundamental part of the EYFS is to promote free access to outdoor play in all weathers. In line with the EYFS we have 'free access' to the outside play area which is safe and secure.
A vital aspect of an environment for joyful learning is the outdoor space, sights sounds and sensations that cannot be achieved indoors all contribute to this. With this in mind our outdoor area which is surfaced with astroturf has a sensory area with herbs to smell, mirrors for reflections and tyres to climb on.
"The outdoor environment for the youngest children is particularly well organised to enable all children, regardless of their mobility, to explore a good range of resources confidently" (Ofsted 2014)