EYFS Framework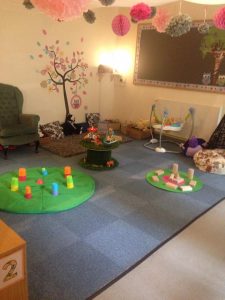 The Early Years Foundation Stage (EYFS) is a framework that supports children from birth to the end of the reception year in Primary School. The framework encompasses seven area of learning and your child will be observed at play throughout their times at nursery to ensure they are progressing towards the Early Learning Goals as defined by the EYFS. The ethos of EYFS is that children develop best whilst at play and we centre all our learning around this.
Each child has a personal on-line Learning Journey which records photos, observations and comments in line with the Early Years Foundation Stage, this builds up a record of your child's experiences during their time with us. We use Tapestry, a system, which is hosted in the UK on secure servers. These servers conform to very high environmental standards and are proactively managed 24 hours a day. Each Tapestry account has its own database and the code itself is developed using hack-resistant techniques. Filenames are encoded for uploaded, videos and images, making Tapestry a safe and secure on-line Learning Journey tool. The benefits to yourselves from Tapestry being on-line means you will have secure access (via a website which you login to using your email address and a password) to your child's Learning Journey and, in addition to viewing our contributions, we encourage you to add to it by uploading photos and comments, or commenting on observations made by us.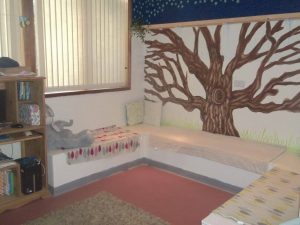 We also host parents evenings twice a year to discuss your child's Learning & development.
"There are good opportunities for children to learn and play together as they develop the skills required for their future learning"
(Ofsted 2014)